A Conversation about Southern Light with Julian White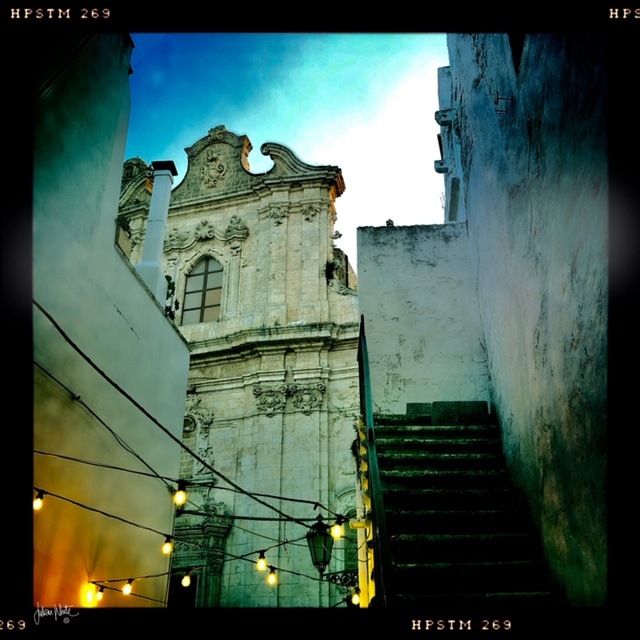 Dear friends, today I'm very honoured to introduce an online exhibition by a special guest here at Sighé: Julian White, artist and chief lighting technician for great movies like Murder on the Orient Express (2017), Breathe (2017), One More Time With Feeling (2016), Game Of Thrones (TV series 2016), The Martian (2015), et cetera et cetera.
I met him and his wife Cristina at a restaurant during the last summer in Salento. I'm very happy that he accepted my invitation to take part in my project to enhance the hidden Salento through photography.
Hello Julian, thanks for being with us  here on the blog.
I know you have Italian roots. How does it affect your style? What's your relationship with Salento?
Italy was always a great adventure for me. My mother originally from Milan grew up in Firenze. In order to continue with her love for languages she moved to London. We travelled for many years throughout the world. Africa, Sweden and India before returning to England. My grandparents had a summer house near Firenze which we would visit each summer. Of course that's where art got under my skin. I was spoilt by the glory of the renaissance and when a family friend gave me a set of oil paints I was hooked.
Later as an adult I obviously carried on to visit Italy but its only in the last few years that we have travelled further south. It actually appeals to me even more than the rolling hills of Tuscany and Umbria. It has a great simple raw beauty bejewelled by amazing cities. Life seems simpler, less tourists and historical artistic legacy to cloud the brain and imagination…somehow purer! I also like the mixture of its ancestry…the Greeks, Spanish and more. I believe the Italians call it "Caloroso".
What are your favourite places in Salento?
The cities I love the most are Lecce and Ostuni… effortless style! Tricase, Specchia and Santa Maria di Leuca as well. There is still more to explore! The grand villas in Santa Maria are quite amazing with their quiet dignity. I don't want to tell too many people…to ruin the secret.
Light is your job. Is there a special feature in Apulian light, according to you?
Salento is surrounded by the sea. That's its secret. An island connected to the mainland. It has a clarity of light which is unique and so thirst quenching. It's so like the Côte d'Azur and Norther California coast. Everything takes on a hallucinatory quality.
Thanks, Julian. Let's meet on Sunday with all our friends on the online exhibition on the Instagram Stories, at https://www.instagram.com/sighepuglia/
_
Dimora Sighé is not only a restored Mansion in the hidden heart of Salento, but also a cultural project to enhance the hidden surroundings and the hidden culture which we love.
Read more about our Philosophy, and Dimora Sighé. The idea
See you next time!
Cover photo: © Julian White