Mansion
External space with hydromassage pool (2X3m)
King-size beach chair
Gazebo
Up to 3 guests
Heating
Air conditioning
Interiors – 70mq
Parking in the property
Pocket Wi-Fi
Fully equipped kitchen
(with induction hob, oven,
dishwasher and washing machine)
Coffee maker
Large sofa, Smart TV, table
Potteries by Kiasmo for Dimora Sighé
Double bed
Dormeuse
Hot tub
Iron
Smoke and carbon monoxide detector
Double pillows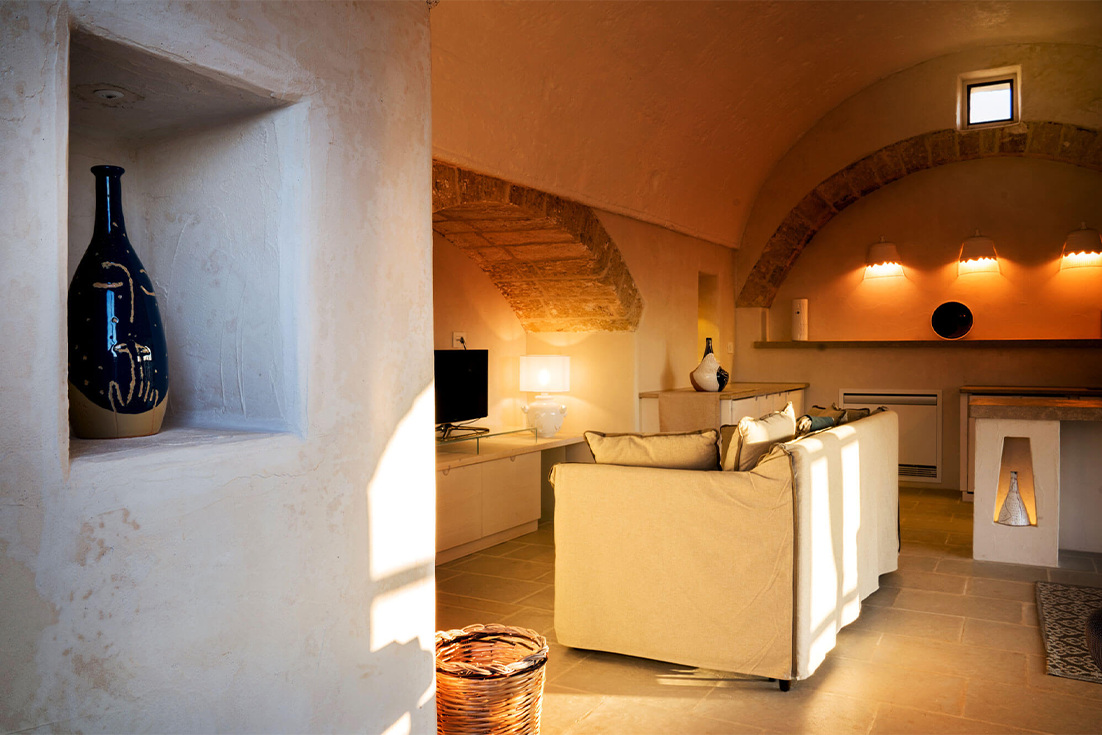 The door of Dimora Sighé opens to a world dense of references to the spirit of this place.
The living room, flooded by a soft light for the whole year, is the ideal escape from the world.
The past of the house's agricultural storage speaks through the forms of the furniture, inspired by ancient memories of the ancestors. From the sofa, in local fabric, you can admire the barrel vault and the pottery works, placed in the original recesses, that invite to calmness; in the kitchen you can test your culinary skills with local products, often brought as a gift by the neighbours spontaneously.
The glass door overlooks the surrounding quarry, the green upland of Alessano, the countryside, gold during the day, invisible at night.
Enjoy the birds chirping, the rustle of the wind and the slow rippling of the pool water among the ancient forms of the building.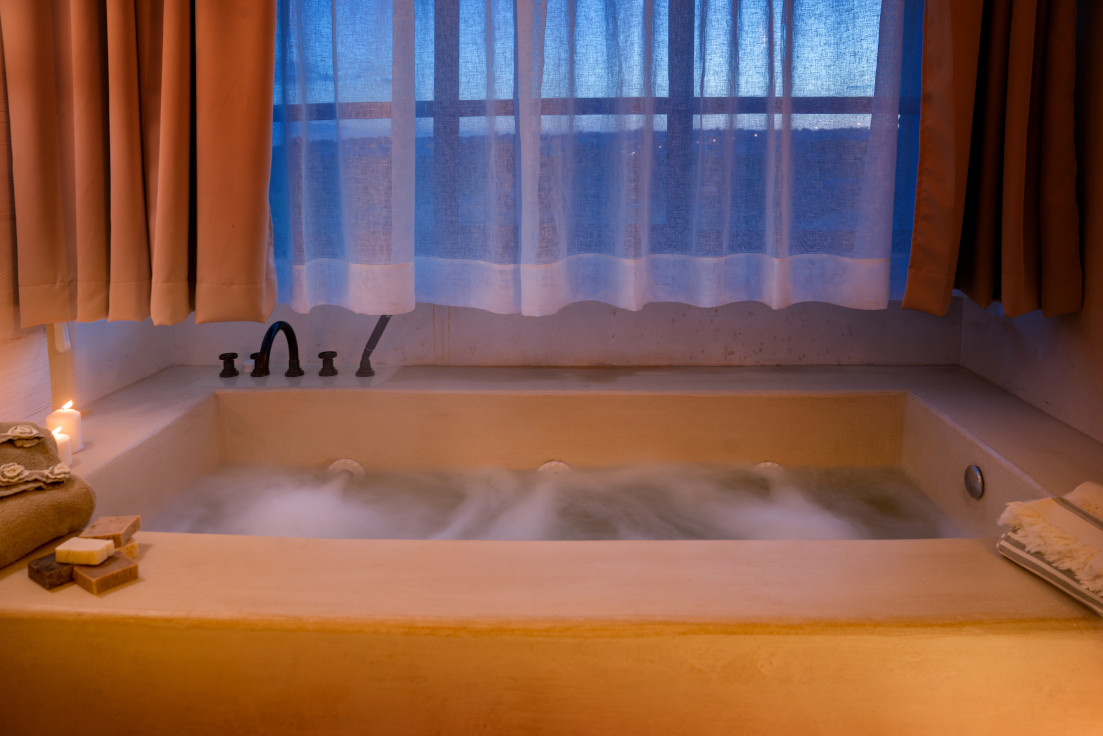 The bedroom is a world apart: the gothic motif of the well's near cloister is echoed in the decors, the light is kneaded in the big double bed, the dormeuse (in the local dialect dormosa), the weaving craft bed sheets and the hot tub from which admire in the distance the houses roofs in Alessano, the domes of the churches, the bell towers.
In the bathroom the linen curtains veil the two windows giving brightness to the shower in which a big marble sheet recalls the cutting lines' serene geometries of the surrounding quarry. The body care moment takes place in a dedicated space, in which all the elements speak about the origins of this place.